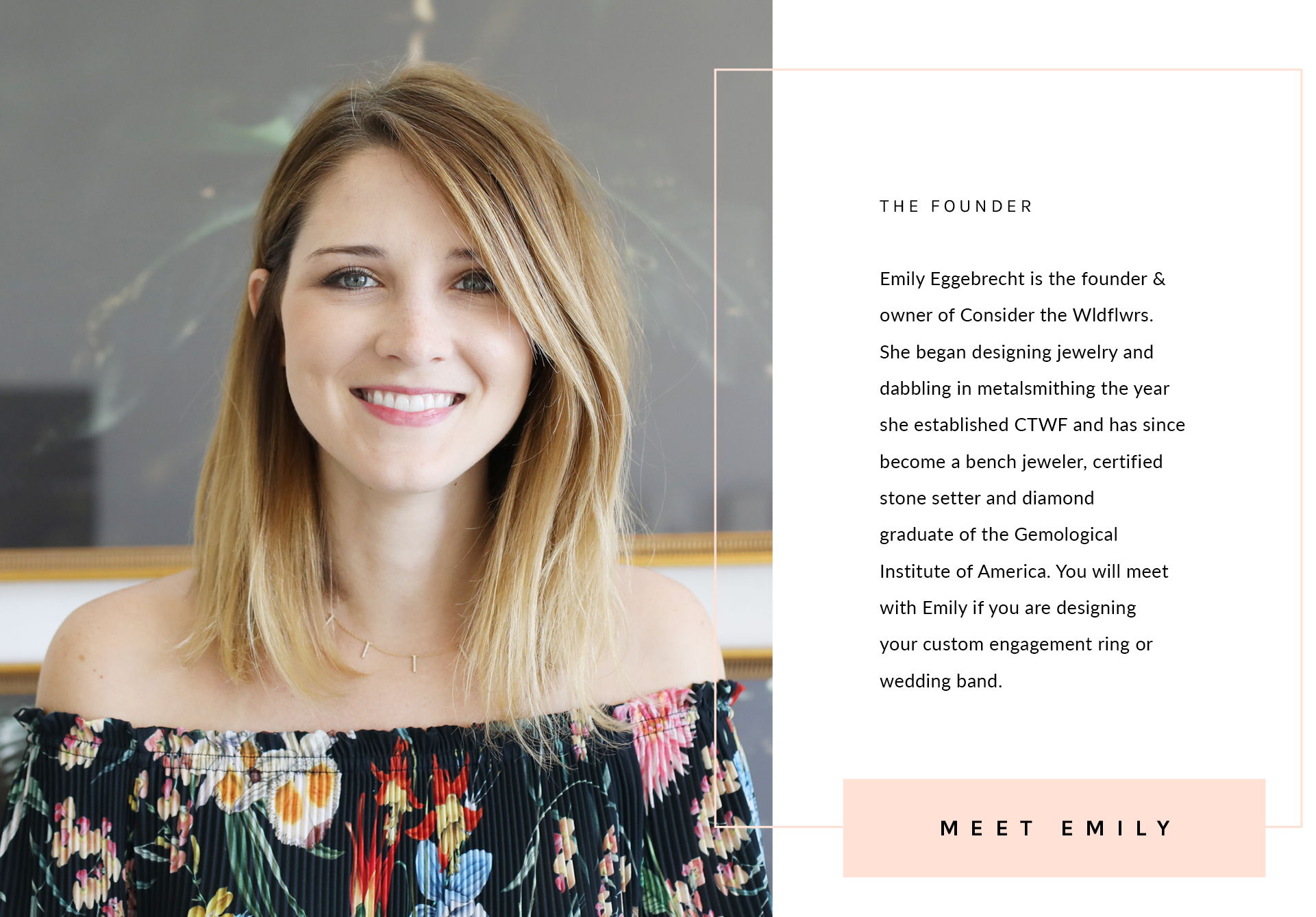 What they say:
Consider the Wldflwrs delivers quality jewelry that is accessible in price and unique in design in a memorable and relaxed atmosphere. We treat our customers like family because you're worth it. We believe that jewelry should be intentionally collected and worn as part of your individual story. That's why we design with simplicity in mind, because you are unique. And it's also why we believe that jewelry is at its best when you're wearing it, you Wldflwr you.

Whether you're shopping for a gift to commemorate a noteworthy moment or adding a special gem to your collection just because, we've got something for you. Our flagship store in North Nashville doubles as our studio, where we design & make CTWF jewelry.

Consider simplicity. Consider excellence. Consider it yours.
Why we love them:
We love this jewelry line for it's simplicity and timelessness. You can also mix and match just about everything and it works just as well for your work day as your night out. Made in Nashville (one of our favorite cities!).